Internal Media
Campus Newspaper
Campus Newspaper of Communication University of China, founded in 1959, is the only medium in the campus which has a Domestic Unity Issue Number. The newspaper is run by the News Center of CUC, and is published every two weeks. Up to July 2016, Campus Newspaper has published 461 copies with more than 10 million words.
*CN11-0809/(G)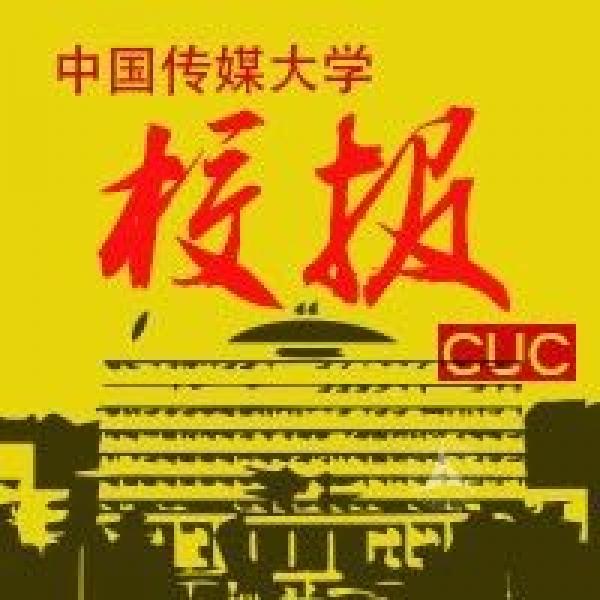 CUC Radio Station
CUC Radio Station, founded in 1958, is one of the three students practice bases on campus. After more than 50 years of development, it has developed into an integrated media covering radio, video, network and new media, mainly focus on radio.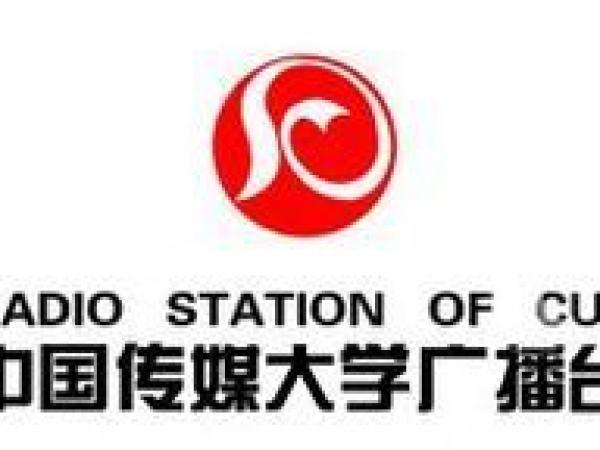 Radio CUC English
Radio CUC English, founded in 1997, is the only English campus radio of CUC, the capital university media alliance members, and is also the only English campus media in Beijing universities. Now it has 7 programs including Action Frames, Banana Hot Talk, C Countdown, City Tempo, Dream to the lvy League, Highlight Sport and Weekly Focus. Radio FM89.3 broadcasts every night at 19:00. You can listen to the programs through WeChat, Lychee Radio, tudou.com and other platforms.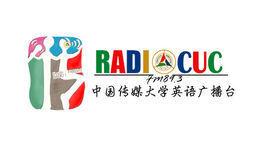 by.cuc.edu.cn
by.cuc.edu.cn is the Official Website of CUC, which shows comprehensive and authoritative information about the university, such as news, services, campus culture, academic exchanges, etc. It is also a significant platform for students to take professional practice.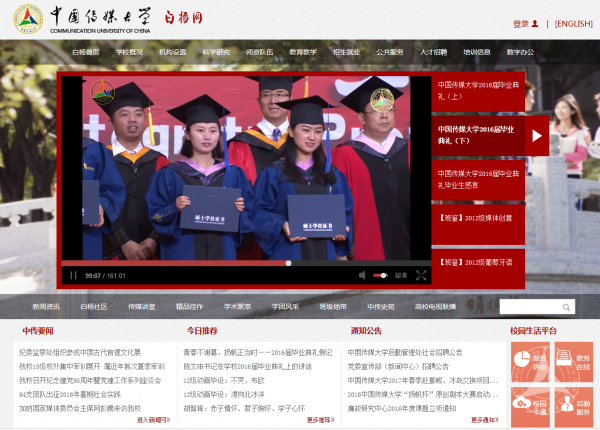 CUC WeChat and Weibo
CUC WeChat is the Official WeChat account of the university, aiming at serving the teachers and students. It has become CUC Weibo is the Official Weibo account of the university, aiming at communicating with the public. Both the WeChat and Weibo accounts are platforms for important information release, campus culture construction, and excellent works exhibition.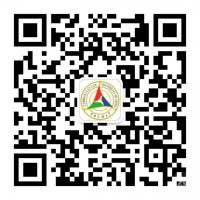 Practical and Experimental Teaching Center (CUCTV)
Practical and Experimental Teaching Center (CUCTV) is an educational institution cooperative formed by Practical and Experimental Teaching Center and CUCTV after university management system reform in 2013. It has advanced and abundant practical teaching facilities, including 18 public service shared laboratories. It also has a hardware platform that covers all the television program making process as well as Omnimedia practical teaching platform and HD transmission platform resources including TV, printed media and new media. Among them, Sony 10 channels HD transmission OB van and Ultra HD studio located in 1400 square meters studio pavilion are being called a world-class studio.
Moreover, Practical and Experimental Teaching Center(CUCTV)TV also has practical curriculums, programs and resources for student reports with 50 courses, 20 programs and 1400 student reports each year.
In recent year, Practical and Experimental Teaching Center (CUCTV) has accumulated many valuable experiences and our aim is to build a country's leading, world-class Omnimedia fusion and creative practical and experimental teaching platform.