Introducing CUC
The Communication University of China (CUC) is one of the China's key universities of "Project 211", directly administered by the Ministry of Education. CUC developed from what used to be a training center for technicians of the Central Broadcasting Bureau that was founded in 1954. In April 1959, CUC was upgraded to the Beijing Broadcasting Institute (BBI) approved by the State Council. In August 2004, BBI was renamed Communication University of China. CUC is located in the eastern part of Beijing near the ancient canal, which occupies 463,700 square meters of land and a total of 499,800 square meters of buildings.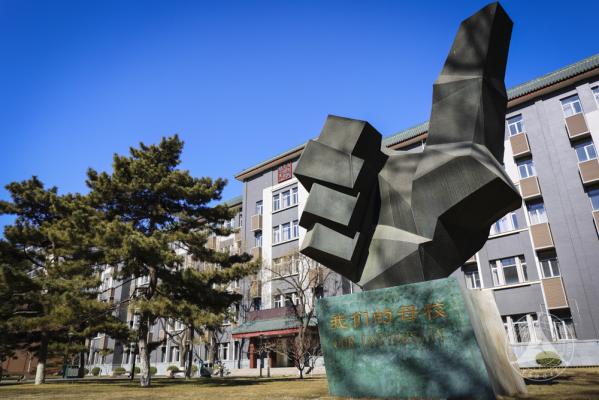 The motto of the CUC is "integrity, professionalism, erudition and competence".
CUC upholds its ideology of offering courses that are centered on scientific based learning by emphasizing the application of a course and relevance to the particular discipline. As a result, an inter-relating and inter-influencing discipline system that covers journalism and communication, film & television arts, information science & technology, literature, engineering, management, economics, and law and science has been formed. There are currently 6 faculties that consist of 1 co-innovation center and 5 directly affiliated schools, which comprise of 2 national key disciplines (journalism and radio & television arts). There is also 1 national key cultivation discipline (communication), 3 Beijing municipal key disciplines (journalism & communication, art theory, theater film & television), 4 Beijing municipal key subordinate disciplines (linguistics & applied linguistics, communications & information systems, electromagnetic field & microwave technology, animation), 7 post-doctoral research centers, 7 doctoral programs, 35 doctoral programs (subordinate disciplines), 18 master programs, 95 master programs (subordinate disciplines), 8 professional master categories, and 84 bachelor programs.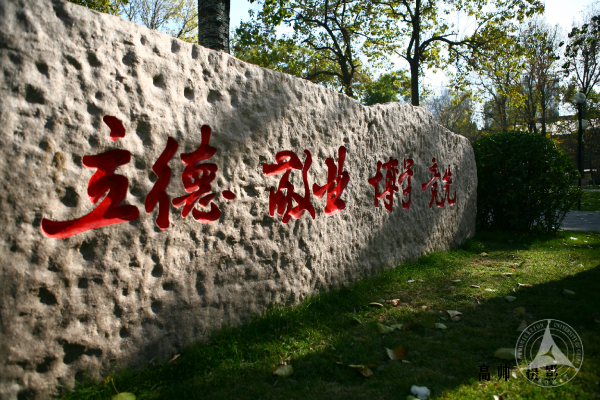 CUC is devoted to cultivating students with multidisciplinary knowledge that will enhance their creativity and provide all necessary opportunities for students who have advanced and holistic talent to further develop to their fullest potential. Since its establishment, CUC has cultivated a great number of talented students for the information and communication industry that have contributed extensively to China's radio and television sector. With that, CUC is honored as "A cradle of China's radio and television talents" and a "well-known university in the field of information communication". There are approximately 14,000 full-time students at CUC that consists of more than 9,000 undergraduates, and about 4,000 candidates for doctor and master degrees. There are also more than 10,000 students in programs of continuing education.
As of September 2015, there are 2008 staff members at CUC that comprise of 1,123 full-time lecturers, 344 professors, and 566 associate professors. CUC has a number of professors and scholars who are renowned locally and abroad that include an academician and four "Changjiang Scholars". There are also five academics from CUC who serve on the Academic Degrees Committee of the State Council, and four academics that have been selected as national candidates of the "New Century Talent Project", and about 20 academics of CUC have won the national or municipal Famous Teacher awards. There are many young and middle-aged teachers who have grown into the academic backbones at CUC as well as a number of well-known visiting experts and scholars that have all raised the entire academic bar at CUC.

As the prime academic research center in information communication, CUC focuses on the research of what to communicate and how to do it with a creative and high-tech way as well as there is focus with how to give better advisory services for the government and enterprises in decision-making. A number of research centers have also been set up that include:
- Art Research Institute
- Communication Research Institute
- New Media Research Institute
- Cultural Development Research
- National Engineering Research Center for Radio and Television Network
- Key Laboratory of Media Audio & Video (Communication University of China), Ministry of Education
- Ministry of Education Key Research Base of Humanities and Social Sciences Radio and Television Research Center
- Radio and Television Digitization Engineering Research Center of Ministry of Education
- National Language Resource Monitoring and Research Center
- National Charitable Advertisement Innovative Research Base, State Administration for Industry and Commerce
- National Cultural Trade Theory Research Base, Ministry of Culture
- Beijing Philosophy and Social Science Research Base(Capital Communication Economics Research Base)
- State Press and Publication Administration of Radio, Film and Television Humanities and Social Sciences Research Base (Higher Institutions) [Journalism and Communication Research Base, Radio and Television Arts Research Base, Linguistics and Applied Linguistics Research Base ]
- Key Laboratory of Digital Animation Technology, Beijing
- Key Laboratory of Modern Performing Arts, Beijing
- Audiovisual Technology and Intelligent Control System Key Laboratory, Ministry of Culture
- Radio and Television Transmission Ministerial Key Laboratory
- Signal and Information Processing Ministerial Key Laboratory
- Higher Institutions Discipline Innovation Plan--Digital Media Engineering Innovation Introduction Intelligence Base, The National Higher Education Quality Inspection Evaluation Base)
The CUC has led and completed several programs which are of advanced level in China and abroad in the field of digital broadcasting technology --- the standard making and system under development for the national digital medium and short wave broadcasting, and the standard making for the national mobile phone TV & mobile multimedia technology. CUC publishes a well-known magazine named "Modern Media" which belongs to the Journal Project of the Ministry of Education.
CUC is well-equipped with a multimedia network, digital cable network, library literature information resources network, and modern distance learning education web. Moreover, the public service systems of CUC are now more comprehensive. There are 2 National Experimental Teaching Demonstration Centers in CUC, namely the Radio & TV and New Media Experimental Teaching Center as well as the Animation and Digital Media Experimental Teaching Center. There are also a few Beijing Municipal Teaching Demonstration Centers in CUC that include:
- Advertising Practice Teaching Center
- Animation Experimental Teaching Center
- Communication Technique Experimental Teaching Center
- Film and Television Art Experimental Teaching Center
- Film Production Experimental Teaching Center
The infrastructures such as multimedia classrooms, studios, laboratories and a library network with rich information in both electronic and hardcopy are also well-resourced in CUC.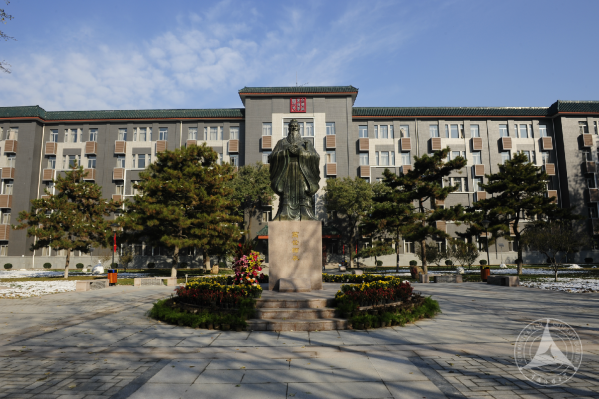 A research organization and media organization has been established from a strong collaboration between CUC and more than 200 renowned overseas universities. The "International Alliance of Higher Education in Communication" was held by CUC in 2009. Representatives from 65 world-leading universities in media across 27 countries and regions signed the 'MLeague Declaration'. CUC is also one of the teaching units of "Media and Gender" of the UNESCO. International academic organizations such as the Asian Media Research Center and European Media Research Center have also been set up by the CUC. The Asia Media Forum, Forum of Female University Presidents of the World, and China Dissemination Forum organized by CUC are important exchange platforms for the international media and higher education institutions.