UN Chinese Language Day 2022 celebrated at CUC
Author:Liu Jiayi

     2022-04-25
On April 20, Communication University of China (CUC) held an online celebration for United Nations (UN) Chinese Language Day 2022. To mark this meaningful day, a range of cultural activities were organized, showing the beauty of the Chinese language and Chinese culture.

Ke Yousheng, Representative of the People's Republic of China to the United Nations (UN) Economic and Social Commission for Asia and the Pacific, Chen Song, Representative of the Conference Affairs Service of UN Economic and Social Commission for Asia and the Pacific, and Wang Huichang, Representative of Center for Language Education and Cooperation attended the event. Duan Peng, Vice President of CUC, made a brief speech at the celebration.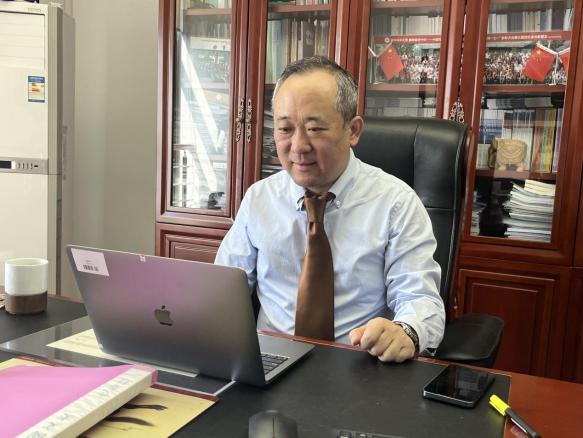 Vice President Duan Peng expresses warm congratulations on UN Chinese Language Day
At the same time, teachers and students of CUC and Chinese enthusiasts from all over the world participated in the celebration for UN Chinese Language Day. Zhao Yiming--an international postgraduate majoring in bilingual broadcasting, provided simultaneous interpretation for the celebration in both Chinese and English.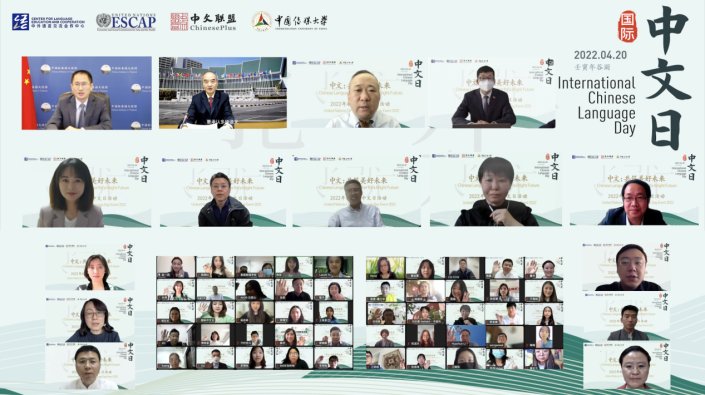 Representatives, Chinese enthusiasts, teachers and students attend the event
At the event, experts and scholars illustrated the breadth and depth of Chinese culture from three aspects: The culture of Chinese characters, the art of Chinese calligraphy and painting and traditional Chinese medicine.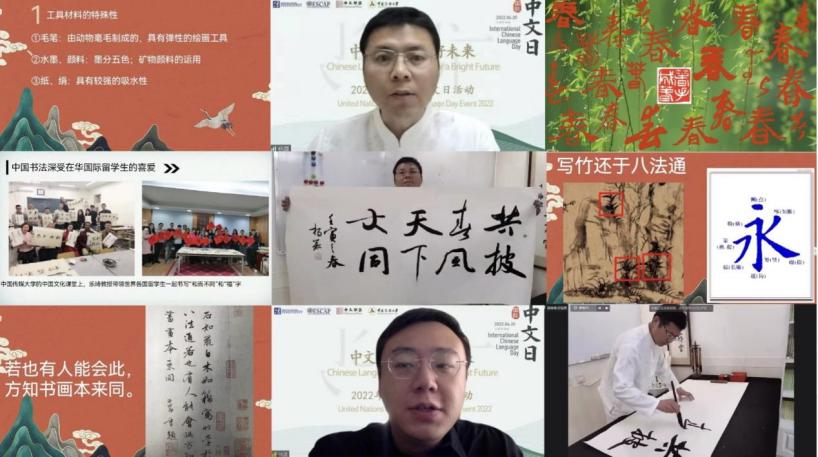 Teacher Yang Lei from Capital Normal University leads participants to appreciate famous calligraphy works
During the celebration, two international students from CUC: Liu Zhengxi from Egypt and Kyosei Ka from Japan, introduced the history and connotation of the Chinese language.
International students from CUC are sharing knowledge about Chinese characters
In the end, Yang Yiting, a CUC student from Malaysia, gave a Chinese song performance, expressing her best wishes for China.
CUC celebrated UN Chinese Language Day with Chinese learners around the world, aiming at showing our strong support for international Chinese education and cultural communication. The celebration highlighted the charm of the Chinese language and culture, strengthening cooperation among global partners in Chinese international communication.
Editor: Shao Yefan
Chief Editor: Cao Yangqianqian
Advisor: Zhang Xu