CUC-cofounded Confucius Institute awarded as an excellent test center for HSK 2021
Author:Lu Yue

     2022-04-02
Recently, Groningen Confucius Institute (GCI), which is co-founded by Communication University of China (CUC) and the Groningen Confucius Institute Foundation, has been awarded the title of "Excellent Chinese Test Center" by Chinese Testing International Co. Ltd.and Center for Language Education and Cooperation, the organizers of the Chinese Proficiency Test (HSK).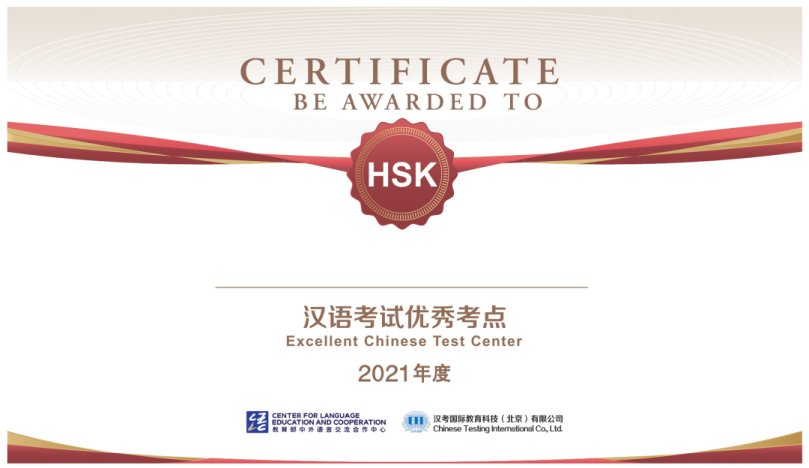 The GCI is awarded the title of "Excellent Chinese Test Center"
In 2021, the test was greatly affected by the pandemic and many other factors.By overcoming the difficulties, the GCI held a total of 11 HSK and Chinese Proficiency Speaking Tests (HSKK) with 837 candidates taking the tests. In order to meet the needs of Chinese learners from different places, the exams were held in seven test centers in Ermelo, Wassenaar, Rotterdam, Amsterdam, Nijmegen and Amersfoort.
In order to comply with the regulations on the control of the epidemic and facilitate the examinations for students, the Confucius Institute also held two online examinations in addition to the regular tests, which gave great encouragement and support to the Chinese language enthusiasts.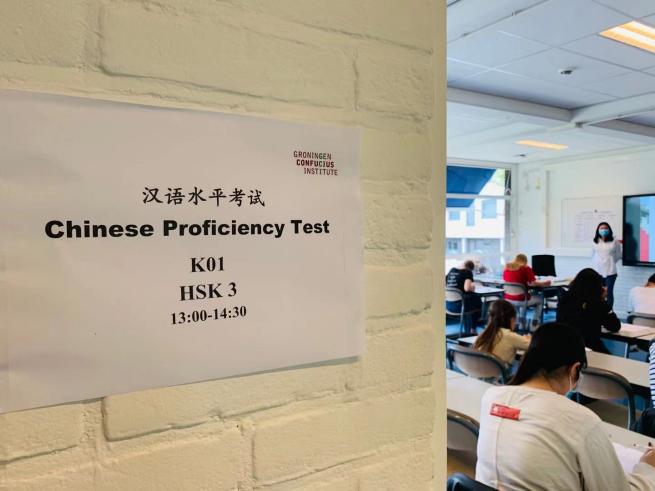 The HSK test is conducted by the Groningen Confucius Institute
The GCI is still actively expanding its test centers to serve the candidates.The first test will be held this year in Delft by the HSK test center co-founded by the Confucius Institute and the Chinese School Delft. At the same time, the Confucius Institute is also negotiating with the Language Center of the University of Groningen to set up the first online Chinese Proficiency Test Center in the Netherlands.
HSK is an internationally standardized test which focuses on the ability of non-native speakers to communicate in Chinese in life, study and work. It has become the third influential language proficiency test in the world after TOEFL and IELTS, and plays a very important role in the further education, graduation and employment of the international students.
Editor: Zhao Liang,
Chief Editor:Zheng Shuyu
Advisor: Zhang Xu