CUC Organizes a Colorful Opening Ceremony to Welcome Students
Author:Xu Shengnan, Song Yidai, Li Yuchen

     2019-09-13

Communication University of China (CUC) held an opening ceremony for thousands of fresh undergraduate and graduate students earlier of September.


More than 5000 new students including international students attended the ceremony embarking on a new journey at CUC.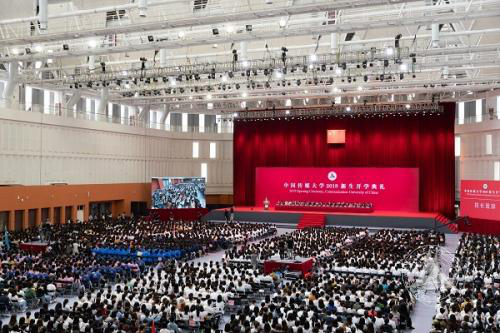 The 2019 Opening Ceremony held at CUC on September 12, 2019.
Vice Chairman of the University Council Jiang Xufan presided over the ceremony on behalf of CUC, and Chair of University Council Chen Wenshen announced the opening of the ceremony.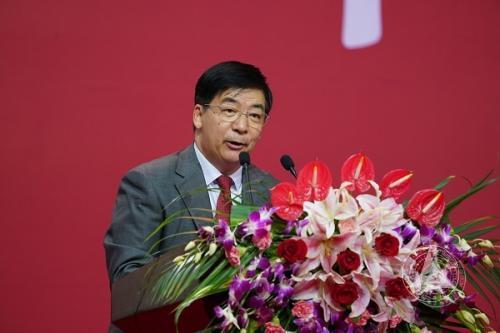 Vice Chairman of the University Council Jiang Xufan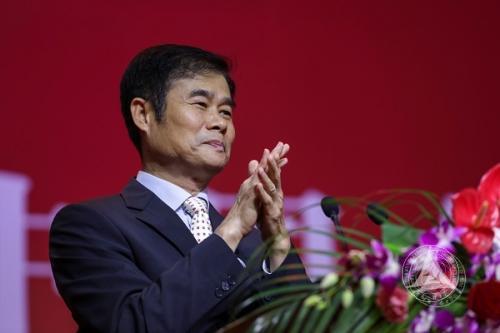 Chair of University Council Chen Wenshen
President Liao Xiangzhong delivered an uplifting speech in which he warmly welcomed all the new students. President Liao Xiangzhong expressed high expectations for the newcomers saying that everyone should learn to be a man of virtue, overcoming the weakness and strengthening his advantages.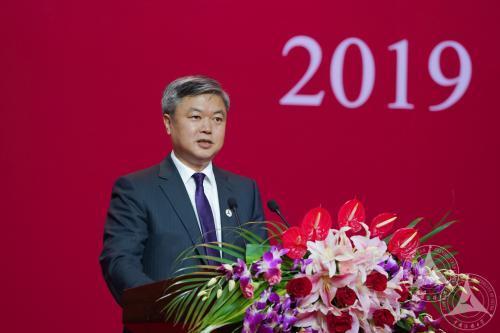 President Liao Xiangzhong giving the welcome speech
President Liao Xiangzhong stressed that we now lived in a time when human beings should live in harmony with intelligent terminal, and that we should study more to meet the requirements of the new ages.

Zhao Ruhan, Qi Hongxi, and Zheng Qi, representing teachers, students of CUC, and parents of freshmen respectively, gave inspiring speeches to congratulate all the newcomers and encourage them to pursue their dreams and "stay true to the mission".

Wang Shuhang, a new undergraduate student from School of Music and Recording Arts, and international graduate student Da Wei represented all the new students to share feelings of being part of Communication University of China.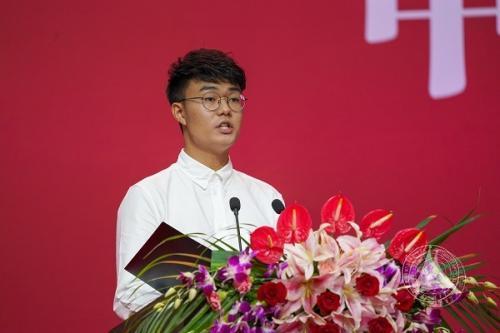 Wang Shuhang, undergraduate student representative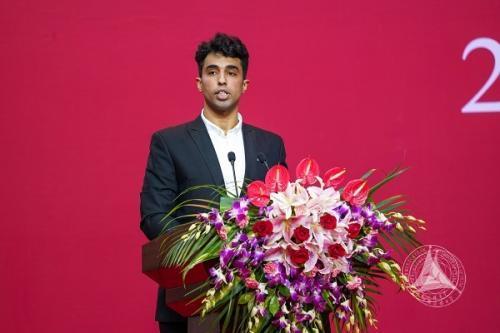 Da Wei, international graduate student representative
Da Wei, from Egypt, expressed his love to the Chinese language. "We are all from different parts of the world, but we share a consuming passion for China," said Da Wei in fluent Chinese, receiving a rapturous applause from the audiences. "The world is big though; I regard CUC as my home."

Renowned TV hostess Jing Yidan, a 1976 alumna of CUC, delivered a speech at the ceremony. She reminded freshmen that they had already grown up and should learn to be responsible for themselves. "That's how you earn respect from other people ," said Jing Yidan.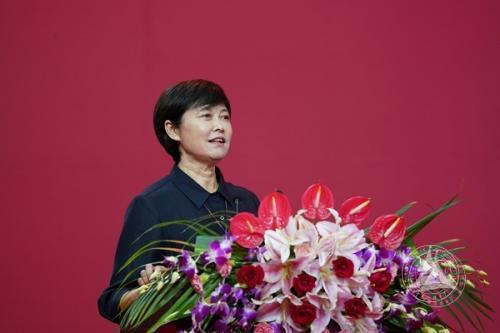 TV hostess Jing Yidan delivering a speech at the opening ceremony
Famous director and producer Mu Di also delivered a speech. As a 2004 alumna of CUC, Mu Di recalled her college years, suggesting college students to be open to teamwork and improve themselves by getting feedback. Mu Di especially emphasized on responsibility. "If you learn to take responsibilities at work, then you've already surpassed most of your coworkers," said Mu Di.

Director Mu Di sharing her experiences of college life
Mercedes, a freshman from Mexico, expressed her excitement about the new semester. "I hope I can get an internship, and get counseling from my teachers so that I'm able to publish articles or research into art. I'll do my best and enjoy my life at CUC."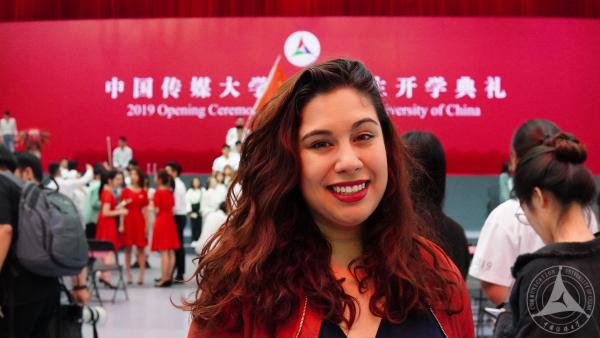 Mercedes can't wait to start her master's degree on art theory.
Zeko is a student from Yemen majoring in International Chinese Education. He considered the opening ceremony extraordinary. Though the ceremony was in Chinese, he was able to understa most of it. When asked about his plans, he wished he could speak better Chinese to prepare for his ideal major, directing.

"I want to learn directing in China, and speaking fluent Chinese is the premise of this dream. With all the professional knowledge and skills I acquire here in China, hopefully I can produce historical films or documentaries about Yemen, my own country, preserving as many cultural heritages as possible."

Zeko talks about his dream of being a director.
Jing Wenxuan is a freshman from Television School. She was captivated by all these fascinating videos and outstanding alumni during the opening ceremony.
"My passion for shooting film clips sprouted when I was in the middle school. I always wish to learn more about the life of minority groups and speak up for them. That's why I chose Broadcast and TV editing and Directing as my major to pave the way towards my dream."
Jing Wenxuan looks forward to her college life at Television school.
The opening ceremony ended with a poetry recitation performed by students from School of Presentation Art. Immersed in soft music, freshmen on CUC campus expressed their high hope for the future.
CUC students performing poetry recitation titled Chinese Youth in the New Ages
The ceremony was live broadcast via CUCTV and new media platforms, including IQiYi.com, Weibo, Bilibili, thepaper. cn, Phoenix live, etc. Audiences can enjoy 4K live broadcast with amazing sharpness and feel the extreme speed that 5G brings through a 5G mobile terminal at the scene. This is the first 5G and 4K live broadcast of the opening ceremony at universities in China.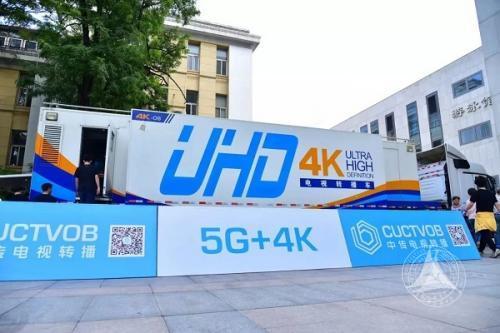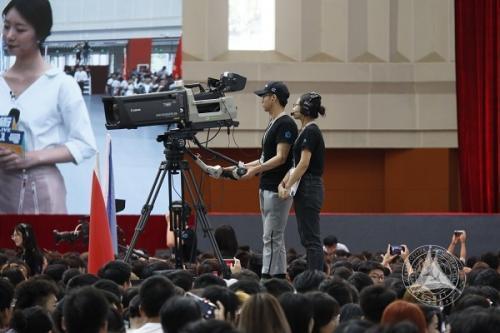 Live broadcasting team enabling people outside of CUC to watch the ceremony online
Editor: Huo Minhan, Arshad Bhatti