Jovana Dubonjac(Serbia): My Dream and China
Author:

     2019-03-01

Chinese name: 优万娜
Name in passport: Jovana Dubonjac
Country: Serbia
Application number: CISASRBG1606013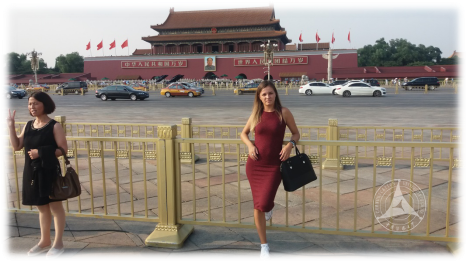 Four years ago I enterted University of Belgrade, Faculty of Philology, Chinese department. That's when I for the first time saw books in Chinese, for the first time wrote Chinese caracters. I still remember how our professor Anna taught us to write caracters. First, we practiced how to write character for the word "you", then we wrote "hello". I was really happy because I could use my own hand to write Chinese caracters. I practiced to write every day, no matter how hard it was, I continued to follow my dream.
From that moments, already passed four years, I already graduated from Chinese department, but I also got a chance to come to China to study for my master degree and to improve my knowledge from this area. During the bachelor studies I read a lot of books about Chinese culture. Saw so many pictures, texts, and hoped one day I will got the opportunity to come to China to feel and see all those stuff I just saw in books. I am so happy our university is in Beijing, because Beijing is capital of China, and also has a lot of places we can go visit. I also have plans to visit other cities too, such as Shanghai, Shenzhen, Hong Kong, and others. Now I am here in China for the next two years, it is a great chance to make my dreams come true.
During the second year of our bachelor studies we had a chengyu class. I remember one saying that can be related to my situation. It is – a thousand li journey begins with one step.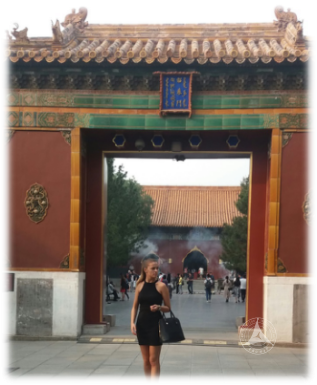 When I look at myself during the first year of bachelor, I can say those were small steps, that turned into a great voyage. I can say I am happy, I graduated, those small steps turned into a success. But now I am on a new journey. No matter I am just here to continue my studies, this is everything new for me, new country, new college, so it is a new journey that has to be turned into a success. This is a great opportunity, not only for studing, but for making new friendships, meeting new professors, and so on. I think these two years in China will definitely make me a better and stronger person.
During the four years of studing in Chinese department in Belgrade, I fell in love with China, and everything that is connected with Chinese culture. I love Chinese history, I love Chinese politics, I love Chinese language. I think, in the future, I can combine these things and turn it into a very interesting story. I already said, this is my first time here in China, I always heard other people saying what is China like, but now, when I get back to my home country, Serbia, I can tell other people how I made my Chinese dream come true.
Edited By: Yang Jiawen